Bathrooms
Your bathroom remodeling contractor in Springfield, MO.
Deciding to remodel your bathroom?
Bathroom remodeling is a sound investment.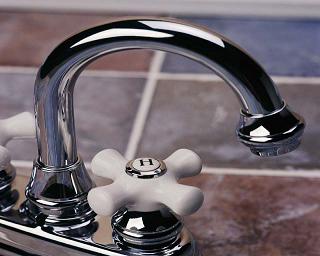 According to Money Magazine a midrange bathroom remodel can return between 87% to 110% of the cost at time of resale.
Whether you are trying to increase the marketability of your home, or just unsatisfied with the condition of your existing bathroom, NuRoom Remodeling can help.
Don't let small issues become huge problems, a leak under your sink or loose tiles in your shower enclosure can compromise the structure of your home.
Water soaked building materials create an inviting environment for destructive pests like carpenter ants. Over time, a minor leak can turn into a major repair.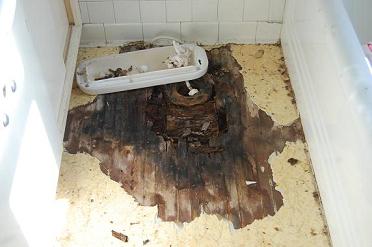 Is your bathroom affecting your health?
Mold can grow when there is moisture, oxygen and an organic food source, (including the paper used to manufacture drywall or the plywood beneath your bathtub or toilet).
Mold can affect the health of people in different ways, and to different degrees. Allergies are the most common symptoms of mold exposure.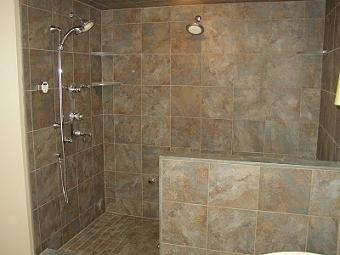 Rotten wood caused by an unrepaired leak can weaken the integrity of your home's structure.
The damage caused by water leaks is often times hidden behind walls or beneath finished flooring materials.
Using the appropriate materials and correctly installing the mechanical systems and fixtures are the reasons for hiring a professional remodeler in the first place.
We have often been asked to fix the mistakes of other contractors.
NuRoom Remodeling has the experience of 22 years to bring to your bathroom remodeling project.
We do the job right the first time.
Call us today and lets get started on your new bathroom.
(417) 429-8423
---
---
Bathroom Remodeling tips
Bathroom remodeling is by far one of the most popular home improvement projects. Reasons for remodeling a bathroom can vary from outdated fixture colors to improving the marketability of your home. As a professional remodeling contractor in Springfield, MO, I have seen many ideas that work well and which materials and techniques should be avoided.
The following are a just a few ideas to consider incorporating into your next bathroom-remodeling project:
Flooring – Ceramic tile is the popular choice; consider adding an electric under-floor heating system before the tile installation. The comfort level (especially during winter months) is well worth the added expense. Stay away from laminate wood floors – the substrate materials used to manufacture laminate flooring is not moisture compatible.
Ventilation – Building codes usually indicate a minimum of 1-cfm per square foot, which is easily obtainable with a variety of exhaust fans on the market today. The problem to avoid is ensuring that the fan is ducted directly to the outside. I have often seen damage from moisture build-up to the underside of roof sheathing because an exhaust fan was ducted only into an attic space.
Countertop Height – The standard height for most bathroom vanities is 30", (although 33" heights are becoming more available). Consider specifying a 33" high cabinet, or raising an existing 30" vanity with a double 2×4 platform. The added height significantly increases the comfort of using the bathroom sink.
Shower Base – If your project includes replacing or installing a shower base, consider a cultured marble base instead of PVC or Acrylic. Inexpensive PVC shower bases are often installed incorrectly and subsequently are prone to cracking. The damage is often times only apparent with the weight of someone standing in the shower. If using a PVC shower base, specify that it be installed into a thinset mortar-bed deep enough to support the underside of the base.
Pex vs. Copper – Pex is becoming an increasingly more popular choice for water supply lines during bathroom remodeling projects. Pex tubing offers many advantages including speed of installation, decreased susceptibility to freeze–breakage and better water temperature retention. I prefer a combination of copper and Pex tubing with copper being used for attaching shut-off valves and securing the piping within stud cavities.
Lighting – Consider adding additional light fixtures. Light fixtures can add a decorative element to a bathroom remodeling project as well as increased functionality. Add recessed-can fixtures for general lighting purposes (be sure they are air-tight if the attic is above your space). Dimmer switches can offer a unique ambiance to a newly remodeled bathroom.
These are certainly not the only considerations to think about when deciding how to remodel your bathroom. Budget constraints, material options, item availability, fixture placement, as well as your own personal design tastes are also important factors. When you decide to remodel your bathroom in the Springfield, MO area, I would welcome the opportunity to participate in the design process.
Tim Andersen, Owner
Nuroom Remodeling, Inc.
---
---