Basements
Your basement remodeling contractor in Springfield, MO.
Does your basement need finishing?
An unfinished basement is like a blank canvas.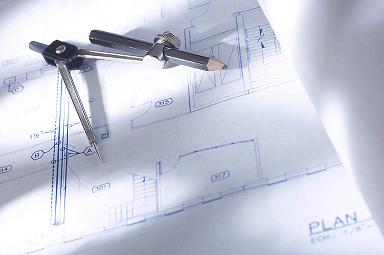 Finishing the construction or "build-out" of an unfinished basement can be as simple as one wide-open space, or as complex as adding a bathroom, bedrooms, media room and a kitchenette.
NuRoom Remodeling can assist you from the beginning of the planning stage.
We have the experience to offer unique design solutions to create beautiful and functional basement living areas.

"Your satisfaction is our reputation"
How do I start the design process?
After your initial call to NuRoom Remodeling we will begin the process by scheduling a visit to your home.
We will listen carefully to your needs and ask questions to determine how the space will be used.
We will take precise measurements of the unfinished space.
After obtaining some basic material choice selections, we will create a floorplan which satisfies the design parameters.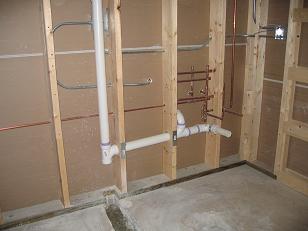 Once the design meets with the customer's approval, together we determine specific material choices.
We provide you with a detailed written proposal showing exactly what the labor and material costs are for every aspect of the "build-out".
What can I expect during the building process?
During the construction phase of the project, you can expect professional, courteous service in a manner which respects both your privacy and property.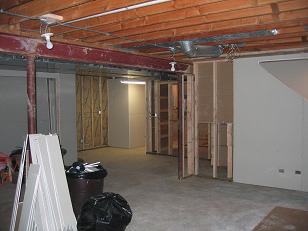 We will keep you informed about our progress and adhere to a specific time schedule until your project is completed.
All framing of perimeter and interior partition walls is quickly followed by rough electric, rough plumbing, (if any), and rough HVAC.
Installing insulation and drywall begins the process of defining the seperate living areas of your basement, allowing you to see your new space unfold.
Priming the new drywall installations protects the integrity of the surface during the balance of construction. Priming also ensures that your finish paint adheres properly and uniformly.
Finish materials can now be installed including; flooring, cabinetry, counter tops, plumbing and electrical components. As well as final paint colors, doors and trim work. Carpeting is typically the last building component to be installed.

What happens if I make changes after work begins?
Larger construction projects, like basement build-outs, are sometimes difficult for a homeowner to visualize from a "blueprint" or floorplan.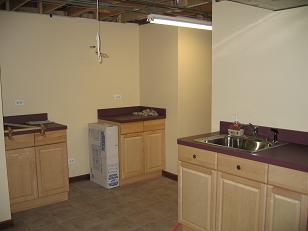 Small changes made during the building process often have no effect on cost or scheduling.
Larger modifications do require change orders and customer approvals because they often times effect multiple building systems.
22 years of remodeling experience allows us to avoid potential problems before they become costly mistakes.
More often than not, change orders are a result of a customer requesting additional amenities. These situations are just part of the process.
Our construction proposals are extremely detailed, and our price is firm, so the only "extras" are the ones that you request.
NuRoom Remodeling encourages it's customers to imagine the possibilities and allow us to make those dreams become a reality.
Call us today at (417) 429-8423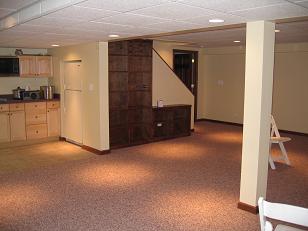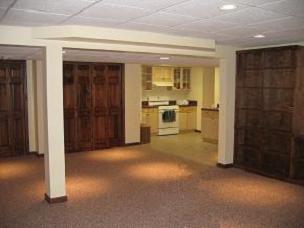 ---
---